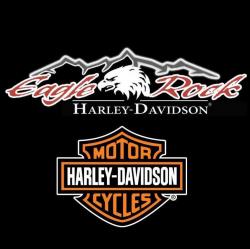 Motorclothes Associate
Featured
2020-01-24 Eagle Rock Harley-Davidson 1444 N Yellowstone Ave / Pocatello D.O.E.
Description:
Summary Description
Manage operations of the General Merchandise department. Coordinates ordering, inventory control, advertising and promotion, display, and retail sale of this merchandise.
Key Results Areas:
Set-up and maintain a smooth running, efficient, appealing retail environment for the General Merchandise department.
Assist in planning and executing "exceptional" promotions to bring both "new and existing" customers into the dealership on a regular basis.
Provide superior customer service to both internal and external customers.
Major Duties and Responsibilities:
1) General Merchandise Department Operations
Maintain product assortments, gauge stock movement, and devise promotions, when necessary.
Design displays for merchandise that are appealing to customers. Make effective use of:
Fixtures Wall Displays
Show Cases Glass Cubes & Towers
Mannequins Window Displays
Regulate seasonal promotions (i.e. holiday display themes, special events, etc.) and coordinate them with other departments.
Occasionally assist staff when needed.
Become familiar and efficient with all phases of the computer system required for General Merchandise management.
Ensure all merchandise and displays are clean, well dusted, and appealing to customers.
Maximize return on investment of General Merchandise inventory.
Grow the volume of General Merchandise sales.
Maintain budgeted revenue and expense objectives.
Develop advertising sales, and promotional campaigns for merchandise.
Communicate regularly with the Harley-Davidson Motor Company regarding:
Policies
Product Availability
Product Style Options
New/Future Product line Studies
Benchmark other retailers to determine "best practice" standards.
 
Attend training sessions (H-D Net) to keep current with merchandising trends & inventory control issues.
2) Customer Service
Greet customers immediately, in a courteous and friendly manner.
Handle telephone transactions quickly, and courteously.
Point out any sales, specials, or new merchandise to staff and customers.
Handle customer complaints reasonably, showing empathy and a positive attitude, and demonstrate our commitment to "Make Things Right".
3) Other Duties - As Assigned
Commitments:
Treat all employees and customers fairly, courteously, and with dignity.
Model superior customer service behavior for all personnel by maintaining positive relationships with customers, employees, etc.
Be prompt and available for flexible scheduling.
Be honest and fair in all business dealings.
Demonstrate an interest in growing the General Merchandise business.
Qualifications & Job Requirements:
Prior experience with retail sales preferred.
Physical Demands:
Occasionally required to bend, stoop, crouch, reach, and lift 40 lb. of material
Working Conditions:
Normally indoors, however, some outdoor work is required during open houses or other events.
Do not contact this company in solicitation of any product or service.